By: Andy Morales
Foursquare offers brands, businesses, and blogs many opportunities to create a presence and connection with fans. Businesses with a physical presence have the opportunity to claim their foursquare venue and run a variety of specials to attract visitors. When you manage your venue, Foursquare provides you with a variety of back-end metrics.
If you are a larger brand, with less of a brick and mortar presence, and more of a global presence, there are many other ways to use Foursquare. Venue tips and city lists are a great way to spread your presence. And even running your own Foursquare account and checking in with images around the country, help draw a connection between the fan and the brand. Here are four brands on Foursquare that are using it in a noticeable way.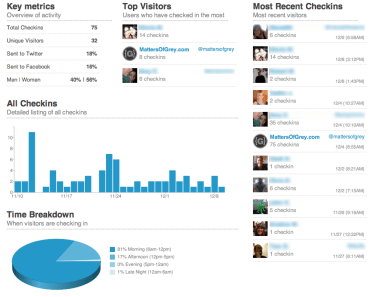 ESPN
They have been a big supporter of Foursquare, teaming with them to create badges, and events, namely providing Foursquare with sporting event information directly into the app. But they also check in as a brand at some of the different sporting events around the country, with storytelling images.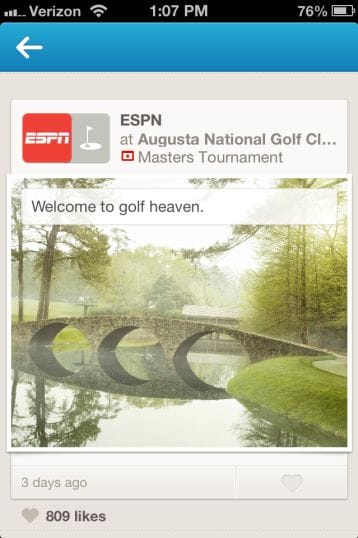 Food Network
We all look to our mobile devices to find places to eat and take pictures of our food. The Food Network does a good job combining both by writing tips and featuring pictures with those tips.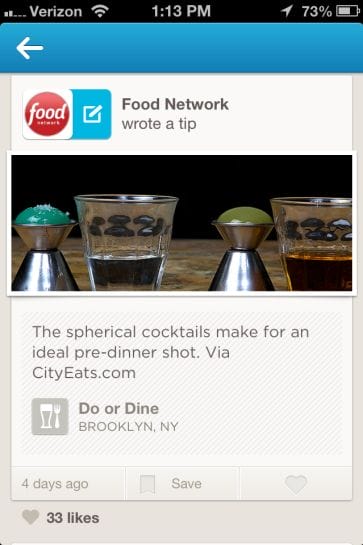 History Channel
When touring around a city for the first time, it is fun to learn about what makes the city unique, or the history behind a particular venue. Who better to do that than the History Channel?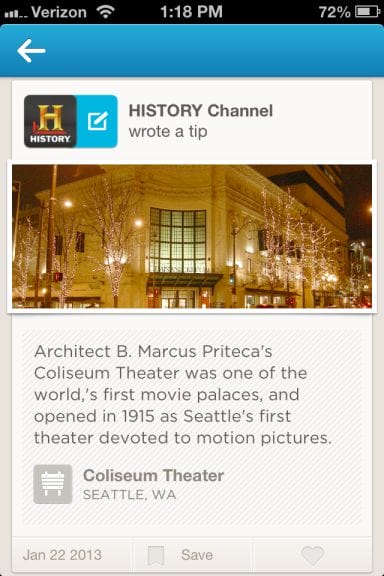 Matters of Grey
You don't always have to be a large brand to create engagement and interest on foursquare. Running a brand foursquare account at Matters of Grey, we combine checkins, tips, and images to keep a strong brand presence in Foursquare.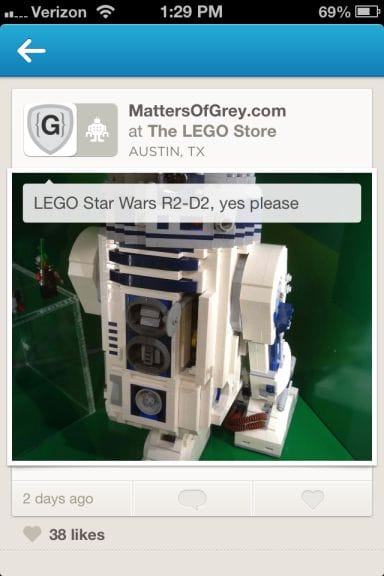 Conclusion
It is easy for brands to bring it on Foursquare. If your brand isn't using Foursquare in one of the ways mentioned in this post, then you may be missing out on some key data and another way to connect with your greatest fans.
Join the Foursquare Day celebration in San Diego on April 16th or find a meetup in your city. Follow the conversation on Twitter using #4sqday and #4sqdaySD.
Meet Guest Blogger: Andy Morales 

Andy Morales is a cofounder of MattersofGrey.com. Matters of Grey is a geek collective writing about web design, social medias, typography, technology, nerd humor, ringtones, and is a leading provider of comprehensive information to users of Foursquare. Their Foursquare Badge List and Foursquare Forum provide the world with the details of all things Foursquare.
Share With Friends
Happy Foursquare Day! Find a meetup in your city bit.ly/1107Vftor RSVP in San Diego bit.ly/1108xl1 #4sqday #4sqdaySD

— Fandom Marketing (@FandomMarketing) April 16, 2013