Since its launch back in 2011, Snapchat has carved a place as being the top social media app for the millennial generation. Quickly edging out notable competition like Vine, and momentarily Instagram and Facebook, this addicting platform has everyone under 25 doing it for the "snap." Over the years Facebook quickly evolved to copycat Snapchat's disappearing message appeal with a "stories" feature. Halting the growth of a new social network. And, once again taking us back to a sea of sameness.
According to Mashable, there are over 173 million daily active Snapchat users in the world.  This is in stark contrast to the growth of Instagram, which boasts 500 million daily active users, hitting 800 million monthly active users in September.
What does this mean to today's marketer? The year of Snapchat has come and gone. It's safe to say that bandwagon has left the station. The good news is that the marketers left have figured it out. Here we will explore how brands are successfully using Snapchat to reach the Millennial in new interesting ways.
Augmented Reality + Geo-targeting Offer Big Opportunity
From strategic geo-targeting to innovative ways to raise brand awareness with augmented reality features, Snapchat offers advertising options where you can customize snap filters and lenses based on the user's geographic location on the Snap Map along with creating traditional video or image snap ads on it's easy-to-use Snap Publisher.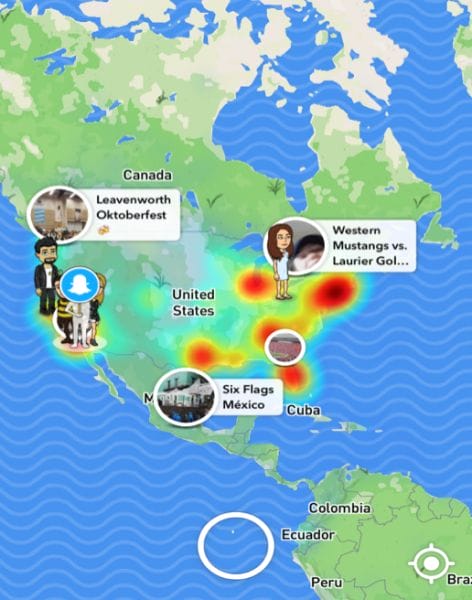 For those in search of a quick laugh or entertainment, this is the fastest way to make an impression. Notable brands using Snapchat made it their own include Taco Bell, Pepsi, Doritos, Gatorade, Lays, and TAO Nightclub in Vegas.
Taco Bell's Most Popular Snapchat Lens
Taco Bell's Snapchat lens for Cinco De Mayo was a smashing success last year, as it received approximately 224 million views in one day. Although Taco Bell paid $750,000 for the 24-hour filter, this campaign generated 12.5 years worth of views in just one day and achieved being the most viewed Snapchat lens to date.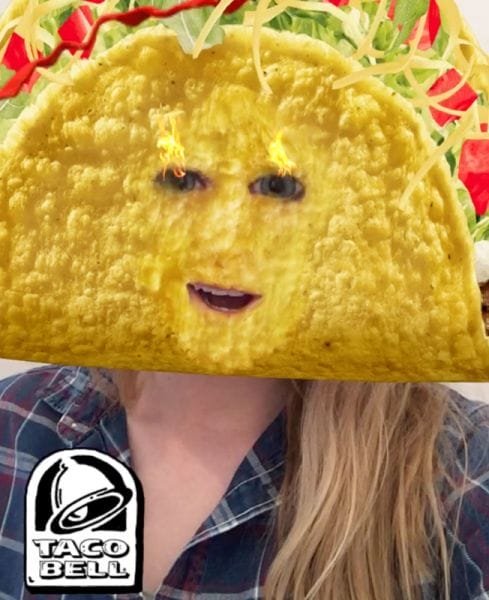 In fact, Taco Bell's epic lens ended up beating out Gatorade's Super Bowl lens campaign where their sponsored lens dumps Gatorade over the user triumphantly and earned over 165 million views according to Ad Week. We are excited to see what the future holds in store for Snapchat lenses, especially after their recent launch of Sponsored 3D World Lenses which take augmented reality (AR) to the next level.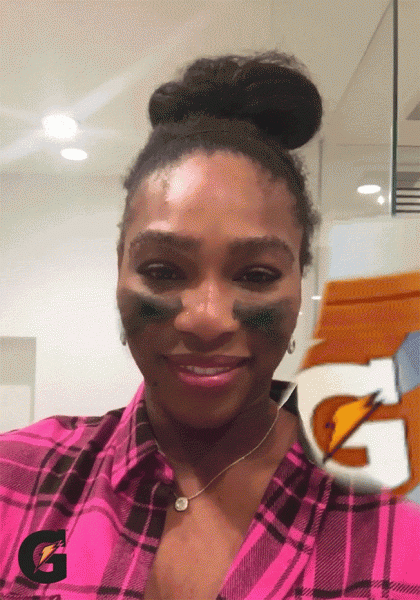 TAO Nightclub Venue Filter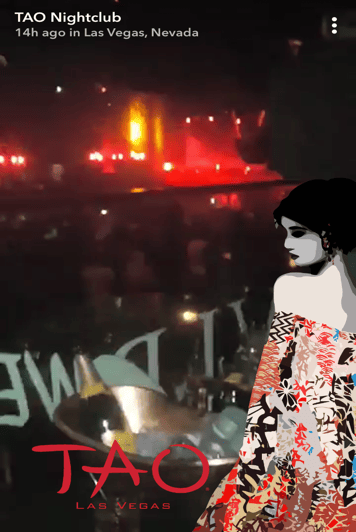 Another successful advertising option for brands is through the use of Snapchat geo-filters that focus on the user's location. This feature works best with venues and sponsored events, such as the TAO filter pictured below, where these sponsored filters help a brand digitally own a place or event with their brand logos that people can use. This is one of the easiest options to use since you can customize your own geo-filter on Snapchat's website with filters starting from $5
Snapchat Advertising You Can Create in Under 2 Minutes
Finally we have the Snap Ads, which can be uploaded through their user-friendly Snap Publisher to create popular video ads in under 2 minutes. With many ad templates to choose from, this self-serve ads manager is similar to the Facebook's Power Editor featuring bulk edit options, assets libraries, and performance metrics for reporting.
Many brands are jumping on board this powerful advertising platform like Lay's, Pepsi, and Doritos. Like a shiny new toy to play with, the Snap Publisher accommodates many types of advertisers with different goals from raising brand awareness to seeking sales.
Considering their primitive ad targeting options a year ago, Snapchat has gone above and beyond their basic platform to develop a platform that incorporates advanced targeting and media tools. Lay's and Doritos used these personalized ad tools to their advantage to target their snack ads to starving college students and sports fanatics by placing them in content rich Snap stories such as Buzzfeed and ESPN.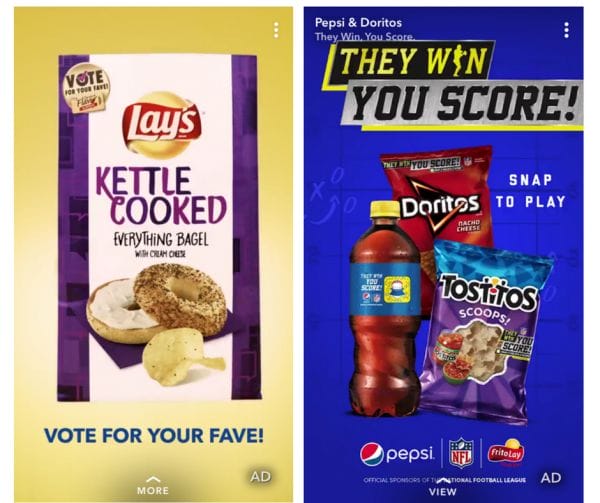 Should Your Brand Use Snapchat Marketing?
Although Snapchat isn't the fastest growing, or largest social network today, brands can use it to cut through the noise and reach niche audiences. The unique geo-targeting features provide unmatched ways to engage in formats different from Facebook or Instagram. Companies wondering if they are a good fit for Snapchat marketing should consider these factors:
Be prepared to have a live posting strategy
Invest in strong creative production
Dedicate budget to videos specifically for Snapchat
Expect to work with influencers and take live conversations from audiences
Have a geographic footprint to target for campaigns
DO NOT have a website traffic goal, this is a brand awareness play that focuses on success metrics for brand affinity and engagement – plan to play with your audience with the single goal of entertaining people so they'll remember you
If your goal is to target and nurture the millennial generation, it's time to let your creative juices flow to capture their attention to make a lasting connection.
After all, each Snapchat user spends an average of over 30 minutes a day on the platform. There are over 3 billion snaps being sent daily that amount to 10 billion video views each day. It could be the least crowded social network to step into for organic reach with a highly desirable demographic.
Learn more from our experts by exploring our social media marketing blogs. Need specific help with your Snapchat marketing strategy? Reach out to Fandom Marketing social media agency today