What should you do when you are creating content for social media? Is it about what you care about or what the audience wants from you? First of all, write what feels right for you and write for the audience, establish your objective, provide value and add an avenue to extend the conversation. Your creation on your blog, podcast, video, or whatever you publish online is all about the content. I can't stress this enough. Don't get lost in the shuffle, create meaningful content. Many businesses stress about SEO and links they can add to their posts so that they can be found. Yes, SEO is important and it is becoming more integrated into how you push out your link out on your social media feeds but what makes a post or article good, readable content? In a nutshell, it is authentic, thoughtful knowledge that makes the reader want to share the info with their friends or co-workers. Make content of value. Content that is not useful will go stale and die.
So how do you get started in finding what is good and bad content for your site? The answer: Having a good foundation that includes learning and reading from other content creation thought leaders. Here are my content marketing books and online magazine picks for how you can start heading in the right direction.
Content Marketing Book Picks
Content Rules: How to Create Killer Blogs, Podcasts, Videos, Ebooks, Webinars (and More) That Engage Customers… by Ann Handley and C.C. Chapman: The subtitle of this book is How to Create Killer Blogs, Podcasts, Videos Ebooks, Webinars (and more) that Engage Customers and Ignite Your Business. This is a mouthful, but this book truly does this. It has some bonus content and a few cast studies and a handy 12-point content checklist to make sure what you're creating is heading in the right direction. This book is like the bible of how to start creating content.
Optimize: How to Attract and Engage More Customers by Integrating SEO, Social Media, and Content Marketing by Lee Odden: I have run into Lee at a few conferences and every time I can see the wheels turning in his head. I think what makes this book so good is that he spells everything out. He even spells out the 20 different content types. I didn't even know there were that many. When you read this book it is like he is consulting you as you read. Some of the burning questions that you will get answered are "What is the difference between content vs. curation" and"The Value of SEO for Content Marketing". If you don't know where to start or want to know how everything integrates together read this book. The subtitle of this book is How to Attract and Engage more Customers by Integrating SEO, Social Media and Content Marketing. Yep, this sums it right up.
Online Magazine Picks
Social Media Examiner: Local San Diegian, Mike Stelzner brainstormed with fellow San Diego Social Media thought leaders and started this online magazine in late 2009. The content on this online magazine is free-flowing with articles on tips how to create content. This blog now has over 800,000 readers a month.
Social Fresh: Founder Jason Keath has made a business out of educating people and businesses on the latest in social media and he is good at it. Like Social Media Examiner, this online magazine gathers an army of Social Media experts to help and dissect this often confusing Social Media landscape. Social Fresh has articles that are updated as fast as Social Media changes. Sidenote: Social Fresh WEST conference is coming to San Diego August 22-23. Discount code: FANDISC10
So there you have it, some reading material to get you started creating some good content. In a sea of noisy blogs, good content is always king. Do you have any good resources that keeps you on the path of creating good content? Please share and comment below.
Meet Expert Jennifer Boyd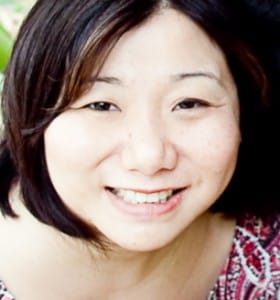 Jennifer Boyd (@jenboydsd) is on the on the Social Media Club San Diego Board of Directors. She is also is an Account Executive/ Community Content Manager for Bernard Hodes Group, a leading recruitment advertising agency for Fortune 500 companies. In her spare time, she writes on her San Diego lifestyle blog secretsinsandiego.com, spends time with her family and plays with her four Poodle-mix rescue dogs.
Want to be featured next? Fandom is looking for social marketing rock stars to share their stories, case studies, tips and expertise. Check out our blogging guidelines and contact us or tweet us @FandomMarketing today.