So it's time for you to run your first contest! That's great news. Contests are not just fun for your audience: done right, they're a solid investment in your brand and an excellent marketing tool to skyrocket engagement. The potential rewards of a contest are as wide-ranging as the types of contests you can choose from, and all have considerable benefits to offer your business.
Just a few potential rewards are:
New leads: Need we say more?
More followers: Want to build your social media audience? There's almost no faster way than a great giveaway or referral contest.
More site traffic: Have a stunning website, but not quite getting the visitors you want? Use an incentive to funnel visitors to your digital domain.
User generated content: Testimonials, photos, videos – you set the rules of the contest, so you decide. User generated content is one of the most compelling forms of social proof (and a dose of authenticity that money can't buy!)
Greater brand awareness: An intangible benefit, but an invaluable one, just look at what a viral giveaway did for swimsuit brand Sunny Co.
Despite the great rewards a contest might bring, we know it can be a bit overwhelming facing organizing one for the first time. How do you promote it? Do you need to build a website? How do you keep track of entries? What's the best kind of contest to run? How do you get people to enter?
This is where it helps to have the right tools and expertise.
Running a Contest with Wishpond
One of our top rated apps for social media contests, Wishpond, will help you run your contest from start to finish. Their dashboard sets up the website and entry, their analytics track user behavior and (optionally) their team is on hand to press all the buttons and pull all the levers.
It sounds great, for sure. But what does it actually look like to run a contest with Wishpond?
Once you sign up for the app, you can either choose to design and run a contest yourself or have a team do it for you. The kind of contest you want to run is up to you (though you also have the option to consult the experts at Wishpond for their advice, given your business goals.)
The kinds of contests you can run with Wishpond include:
Sweepstakes

Photo contests

Bonus Entry

Instagram Hashtag

Coupon

Referral

Vote

Leaderboard

Photo caption

Video contest
However you want to interact with your fans, Wishpond's app gives you the choice. Run your contest on Facebook, Instagram or Twitter.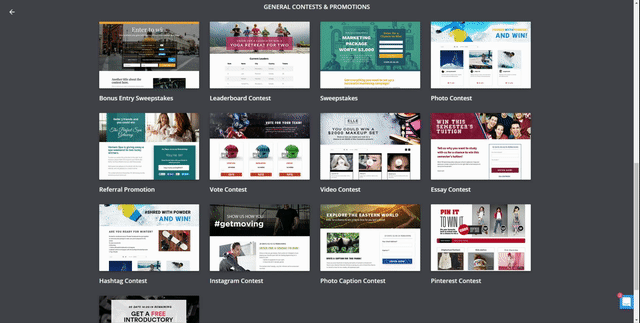 You've gotten it set up: What next?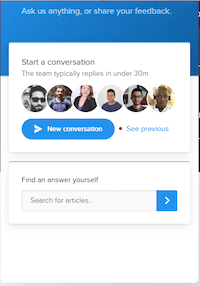 Say you've decided to go solo. Wishpond's live chat is there to help you with any questions, and its knowledge base is full of tutorials to help you build a high converting marketing campaign.

Their blog is continually updated with tips and examples for the modern day marketer. You can find general guidelines on how to run a contest step-by-step to platform specific advice for Facebook, Instagram and others, for each type of contest. Even more helpfully, Wishpond has their own contest rules generator tool.
Most crucially: What do Wishpond's contests look like?
Wishpond's team of expert designers work to ensure each landing page is professionally designed to reflect the personality of your company and people, while at the same time optimized for conversions.
Wishpond's templates (newsletters, landing pages and contests) have all been customized by industry and goal to ensure maximum conversions for your business.
Take a look of these great examples.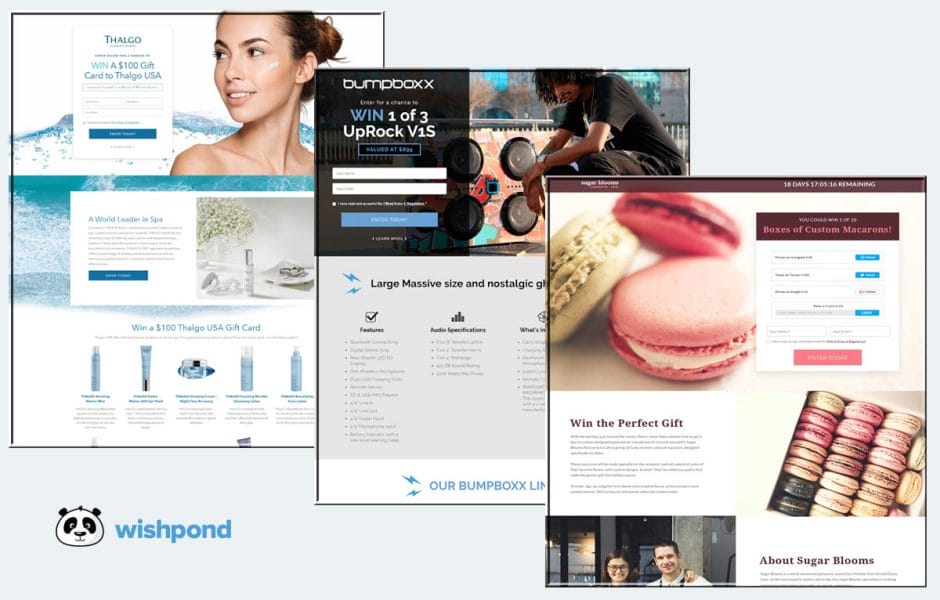 The Price Tag
Wishpond is not just a contest app – it's marketing software with email marketing capacities, a landing page builder, marketing automation, and more. It offers three pricing tiers.
The main difference between each tier is the number of leads, as well as access to certain advanced features like A/B testing and API access. Here's pricing as of writing this:
The Starting Out Plan is $49/month, capping at 1500 leads.

The Everything You Need Plan is $99/month, capping at 2500 leads.

The Rapid Growth Plan is $199/month, capping at 10,000 leads.
The best news? For those looking to test it out, there's a 14-day free trial for anyone looking to see if Wishpond is right for you. Feeling inspired? Head to the Wishpond website for more.