Summertime… While fun for everyone, it also means long days outside, shortened workdays, more vacations and thus less eyes on your well-thought-out content and marketing plans. How can brands stay on top of that dip in eyeballs and keep fans engaged? We have eight summer marketing ideas for your social media efforts to help drive interest and conversations with your customers.
1. Use Summer to Your Advantage
Remember to bring sunshine in to your online efforts. Energy, fun and personality should dominate your social profile images, content, Pinterest boards, photos and a majority of the items you're sharing. People online are doing it; you should be too. Even if your product isn't related to summer, there are ways to bring the season into your content without it being forced. Example: Are laptops a summertime product? No. But you better believe more people are working outside or maybe at the beach this summer!
We love this example from Burton Snowboards on Instagram: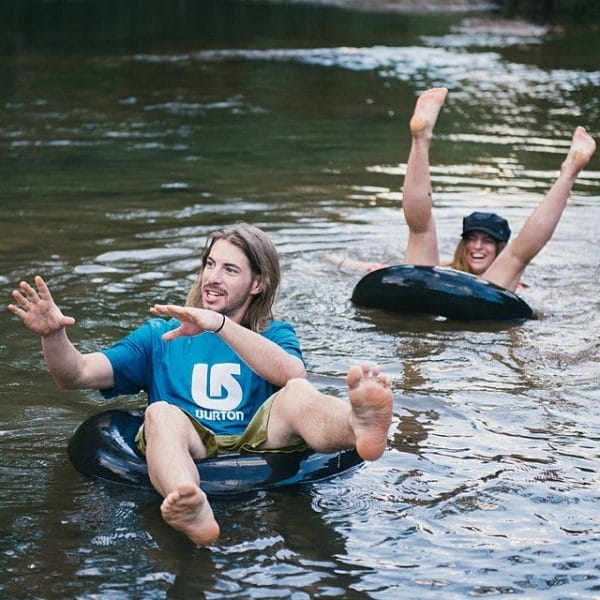 The caption reads: "More things for the to-do list this summer: Find a river and float. Add some friends and maybe some cold ones, that's a solid day. Different season, same spirit. #DSSS."
Notice that they've created their own summer tag line and hashtag… "Different season, same spirit. #DSSS." Many of the photos in their stream embrace that idea and it's a perfect tie in to their brand image.
2. Tap Into User-Generated Content
Your fans may be enjoying your brand in new ways this season. Ask and invite people to share photos and stories of how this is happening. Re-purpose that content and use it to your advantage! People like real photos better than branded or staged images, so don't be afraid to share a photo that is a little less than perfect.
3. Go Behind The Scenes
Is there anything special happening behind-the-scenes in your company this summer? New product testing, company summer activities or fundraisers? Give your fans a sneak peek at the inner-workings. Fans are more apt to feel loyalty to you when they feel like they're a part of what's going on.
AT&T recently shared this photo on Instagram: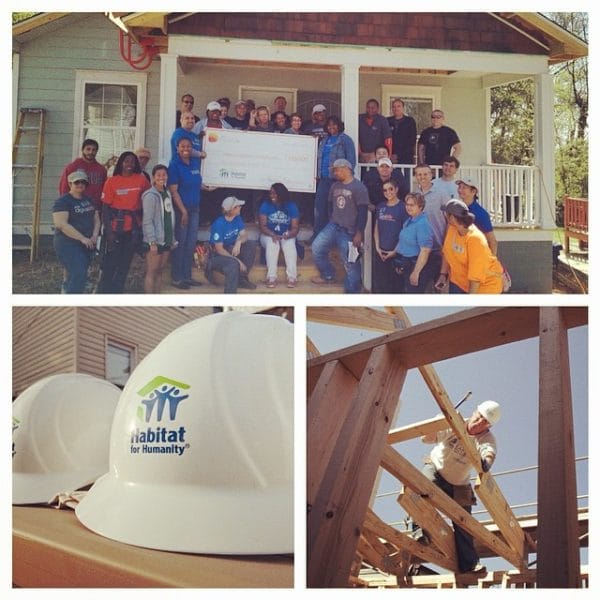 It shows off behind-the-scenes, but also their commitment to volunteering with the caption, "AT&T #DigitalLife employees helped build the Rembert family their very first home with #HabitatForHumanity, completely equipped with a full year of Digital Life service! #NationalVolunteerWeek."
4. Summer Partnerships
If you're struggling with summer marketing ideas, brainstorm companies you could partner with or non-profits or events you can sponsor to increase visibility and brand-awareness during a time that may be challenging for your brand. Get creative!
5. Tap Into Influencers
If you're brand hasn't developed close relationships with some of your biggest fans, now is the time to do so. Identify your biggest advocates and work with them to design a mutually beneficial program. Give them great products and content to share, and in return you can receive the same, along with some new fans.
6. Summer Contests
This one may be an obvious choice, just remember to keep it relevant to your brand and to your fans' lifestyles. Don't force a summer contest just because it's summer; find a way to tie your product into the theme in a natural way. Keep it simple with a fun photo contest and track it via a memorable hashtag on Twitter and Instagram. Don't make fans jump through hoops!
Last summer, Whole Foods did a "Jewels of Summer" Pinterest contest. They invited users to pin a variety of berry-inspired recipes to win a Vitamix blender. This is fun and very relevant to what people are already searching for and pinning for their summer meal and party planning.
7. Get Hyper Local
Even if your brand is global; take some time over the summer to thank your local community for their support. Participate in events, invite people in to see the inter-workings of your company and products, give back to the area and invite your employees to do the same.
8. Prepare for Fall
We don't recommend crushing the summertime buzz right away, but as August rolls around, naturally bring fall into the conversation and help people feel prepared and ready for what's ahead. Whether it be school, holidays or a change in weather, offer helpful tips and conversations to get people thinking about what's next.
Summer marketing ideas don't have to be complicated. In fact, they should be the complete opposite. Find natural, easy ways to bring the season into your brand and promotions, and the conversation will follow from genuine efforts. Your customers are having fun, you should be too!